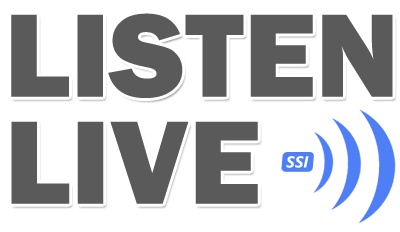 Looking For Something More Melodic?
We think you'll enjoy the all-new 99.1 FM and 920AM KGX --- Real Talk for the Desert. But if you're in the mood for some relaxing music, tune to our sister-station, KWXY... now back on the FM dial at 92.3 FM (and also 1340 AM). Get that Palm Springs feeling, only on KWXY. Click here to listen in beautiful stereo sound on-line, and next time you're in your car, set the first button on your car radio to 92.3 FM - KWXY.
KGX Mobile App For Your Smart Phone or Tablet
"Alexa, Play KGX on Tune-In."
Listen to KGX through your Amazon Echo or Google Home. Simply wake your device, asking to "Play KGX on Tune In", and you'll hear Real Talk KGX in no time. If you have the iHeartRadio app on your device or phone, delete that app, and install TuneIn instead.
Enjoy Real Talk KGX as you work around the house or the office through your Echo or Google Home device in crystal-clear HD quality.
Wear red and eat chocolate!
Joey English brings her style, wit and all things Coachella Valley to the New 99.1 FM and 920AM, Real Talk KGX.
Joey's big show airs Saturdays from 9am to 12noon - and, she keeps you up to date on what to see --- and where to be seen --- throughout the week with her Daily Datebook feature on KGX and KWXY. Click Joey's picture to visit her page on our site and to hear previous show segments. You can also listen to Joey's most-recent show on the KGX Mobile App --- look under "KGX On Demand", and take Joey with you, wherever you go!
Radio: The Original Social Media
Unlike today's "social media", Radio is regulated by the FCC. Advertisers know who they're reaching when they advertise on local Radio. There's no Russian bots or fake accounts with local Radio, like you may have been paying to reach with Facebook advertising. And KGX and KWXY have never had a Facebook page. We've always known they collect and aggregate your information (they try to sell it to us). Plus, we think Zuckerberg is a smug, arrogant, little weasel.
Take KGX with you, wherever you go. The mobile app is free; there's no registration or subscription required --- just like radio itself! Click the Apple or Android link to the right, from your smart phone or tablet to download now!
Patrick Johnson's Latest News