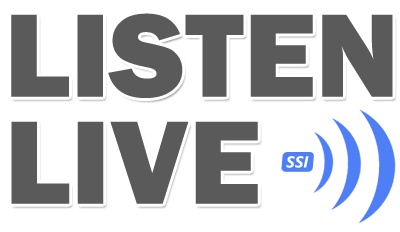 Looking For Something More Melodic?
We think you'll enjoy the all-new 99.1 FM and 920AM KGX --- Real Talk for the Coachella Valley. But if you're in the mood for some relaxing music, tune to our sister-station, an Oasis of Melody... 1340 KWXY. Wall-to-wall music with minimal interruptions. Click here to listen in beautiful stereo sound on-line, and next time you're in your car, be sure to set a button on your AM radio to 1340 - KWXY.
Hanging Chads.
The New KGX billboards are now up... Look for Chad Benson peering down at you from monster billboards all over town.
We have a lot of these going up, and quite frankly, we can't keep track of them all, so when you see one drop us a line or call the KGX Comment Line - 760-325-8884 - and let us know where you spotted one, so we can put a pushpin on our wall map. Now, get your eyes back on the road, and keep listening to 99.1FM and 920AM - Real Talk - KGX.
Click the logo above to visit our Locals Only savings page and explore some of the money saving offers being offered by local businesses like Los Arcos Authentic Mexican restaurant, Quick Quack Car Wash, Maple Leaf Plumbing & HVAC with more to come...
KGX Launch Coverage
Thanks to The Desert Sun for sitting in on the launch of 920AM KGX! After being off-the-air for over 6-months, we cleaned out the cobwebs and fixed about a million broken things to get 920AM back on the air. Click here, or on the image to the left to read all about the KGX launch, which we did on a 96° day with broken air conditioning. Now, that's Hot Talk!
KGX Mobile App Now Available!
The new KGX Mobile app is now in the iTunes and Google Play stores. Simply search 'KGX Radio' to locate it, or click the apropos logo to the left for the direct link to the app.
We kept it simple by design: You can listen to KGX and our sister station KWXY, browse our website, use the Sleep Timer to turn off the audio at a specific time, or Alarm Clock to wake to the dulcet tones of Armstrong & Getty (or Chad Benson, if you're working the night shift...)
One more way to enjoy Real Talk KGX - 99.1 FM, 920 AM, online at 920KGX.com and now on your iPhone, iPad or Android device with our mobile app.
Time For Something New.
If you enjoy Talk radio --- but you're tired of hosts yelling into the microphone all day --- we think you'll like the line-up we've put together on the all-new KGX.
Compelling talk... interesting talk...Real Talk
Talk Radio that doesn't insult your intelligence. This isn't your crazy Uncle Al's Talk station.
From Armstrong & Getty in the morning, to Chad Benson in the afternoon, we're Live and Better.
If you're tired of the same-old, boring chatter on the Old AM, say goodbye to K-SNOOZE and make the switch to the New 99.1FM and 920AM - Real Talk - KGX.
To help introduce advertisers to the New KGX we're giving away $1,000 in radio advertising each week in the month of June!
All you have to do to qualify to win one of the weekly $1,000 advertising giveaways is email us your company name and address and your name. If you win one of our weekly drawings, we'll conceive, produce and air a custom commercial for your business on 99.1 FM KGX, all at no charge or further obligation. To qualify for this offer, you must be a currently active business located in the Coachella Valley. Register below once, and you'll be qualified for each of our four weekly drawings!
Win $1,000 in Free Radio Advertising
Locals Only save all summer by listening to KGX. You're brave enough to stay in the desert this summer, and we think you should be rewarded. Each year, there's more and more going on in the summer, and we've just add specials for Locals Only.
Who is this?
Why is this here? What does it mean? How does it affect me? Easy there, big fella. All your questions will be answered in the next few days. We're excited, and we think you'll be pleasantly surprised as we're about to debut something new and different in the valley. Here we go again.