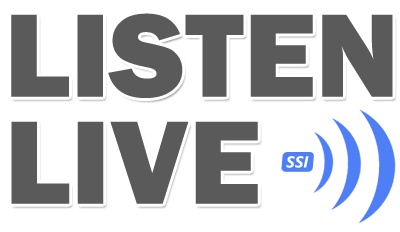 Like a phoenix rising in the desert, we're bringing 920AM and AM 1340 back to life, working to restore these legendary radio stations to their former glory, without casting undue shame or embarrassment on the previous owners :) And, we've added an FM to our little group, so you can now hear KGX on 99.1FM.
Desert Broadcasters LLC is perhaps the smallest group of stations that could possibly exist; KGX and KWXY are our only two radio properties. We commit every waking hour (and many non-waking hours) to building these radio stations into something we believe the Coachella Valley will enjoy listening to. In exchange, we hope you'll consider patronizing the Valley advertisers that support our efforts and allow us to "play radio" in the desert.
The new ownership and management team at KGX and KWXY may be new to these stations, but we're not new to radio, nor to the Coachella Valley. We've lived here for many years, and our General Manager and Station Manager together have over 80-years of combined radio broadcast experience. (It's urban legend they stood behind Marconi imploring him to "hurry, hurry!")
Garry Wing
KGX / KWXY General Manager
Garry has been on-air and programmed some great (and a few not-so-great) radio stations since the mid-'70s, in San Diego, St. Louis, Tampa, Orlando, Grand Rapids, Charleston and Raleigh. As co-founder of The Programming Works, he and partner Dan O'Toole consulted dozens of radio stations throughout the land, and racked up quite an impressive number of frequent flyer miles with the old US Air and Continental airlines. In 1994 Garry conceived, created and built ComQuest Music Testing, which grew to become the largest callout research company in the broadcast industry. He's an active Commercial airplane and glider pilot, an Instrument Flight Instructor and volunteers as a mission pilot with Angel Flight and Pilots 'n' Paws. He's been a homeowner and full-time resident of Palm Springs for the past 13-years.
Kevin Barrett
KGX / KWXY Station Manager
Kevin was born in the garden spot of Azusa and raised in the small border town of San Diego. He recalls frequent family trips to Palm Springs as a child, which is likely how he developed an affinity for all things tiki. Kevin specializes in helping AM radio stations develop compelling, relevant programming. Over the last couple decades he's worked his magic (voodoo?) in St. Louis, Kansas City, Little Rock, San Francisco, Modesto and Shreveport and served as an on-air personality at Westwood One radio in Los Angeles for several years. Kevin enjoys collecting old radio equipment and has several de-commissioned control room mixers from some legendary stations. Imagine his delight when he first toured KWXY Broadcast Center --- it was like being back in the '60s! Kevin's a life-long Chargers fan, and if you ask him, he'll likely have a thing or two to say about their recent move to LA.