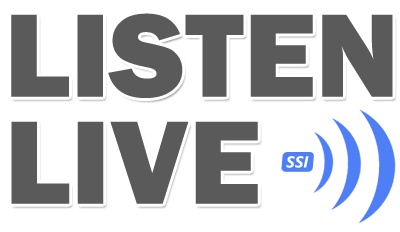 Like a phoenix rising in the desert, we're bringing KGX and KWXY back to life, working to restore these legendary radio stations to their former glory, without casting undue shame or embarrassment on the previous owners :) And, we've added a couple FMs to our little group, so you can now hear KGX on 99.1FM and KWXY on 92.3FM.
Desert Broadcasters LLC is perhaps the smallest group of stations that could possibly exist; KGX and KWXY are our only two radio properties. We commit every waking hour (and many non-waking hours) to building these radio stations into something we believe the Coachella Valley will enjoy listening to. In exchange, we hope you'll consider patronizing the Valley advertisers that support our efforts and allow us to "play radio" in the desert.
The ownership and management team at KGX and KWXY may be new to these stations, but we're not new to radio, nor to the Coachella Valley. We've lived here for many years, and our General Manager and Station Manager together have over 90-years of combined radio broadcast experience. (It's urban legend they stood behind Marconi imploring him to "hurry, hurry!")
Garry Wing
KGX / KWXY General Manager
Garry has been on-air and Program Director at some great (and a few not-so-great) radio stations since the mid-'70s, in San Diego, St. Louis, Tampa, Orlando, Grand Rapids, Charleston and Raleigh. As co-founder of The Programming Works, he and partner Dan O'Toole consulted dozens of radio stations around the world. In 1994, Garry conceived, created and built ComQuest Music Testing, which grew to become the largest callout research company in the broadcast industry. He's an active Commercial airplane and glider pilot, an Instrument Flight Instructor and volunteers as a mission pilot with Angel Flight and Pilots 'n' Paws. He's lived in Palm Springs for the past 16-years.
Norm Feuer
KGX / KWXY Station Manager
Norm has a 50-year career in radio broadcasting and advertising. He's owned radio stations in San Diego, Texas and Kansas and managed large radio groups including Viacom, Noble and Triathlon. For several years, Norm managed the Morris Communications cluster of stations in Palm Springs, which were later sold at a premium price to investors from Oregon. Norm's expertise is in training and guiding radio sales staffs to design and create innovative advertising for local businesses, helping them reach more customers in a competitive market with over-the-air (FM/AM radio) and digital, on-line and mobile advertising solutions. Norm and his wife reside in Rancho Mirage.