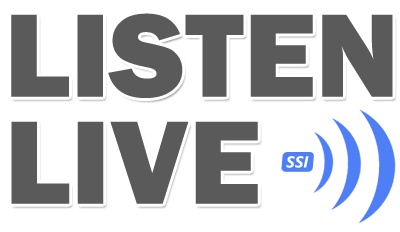 It's funny. Yes, it's talk radio and it's news and current events and politics and more…and it's funny. The Armstrong & Getty Show, The Voice of the West, The Conscience of the Nation, is dedicated to the idea that you can be informed and involved without always being angry. Not only is laughter the best medicine, it's a great weapon. A&G's political loyalty is with the people. We, the People… who are getting ripped off mercilessly by the political class.
Armstrong & Getty
5-10am, Mon-Fri on the New 99.1FM and 920AM KGX.
Jack Armstrong grew up in a variety of spots around the Midwest and calls western Kansas home. Jack is married to Laura and they have two young boys, 2 dogs, a horse, innumerable goats, a couple of cats and several more beasts running around. They live on a farm and do what parents of young children do…parent their young children.
Joe Getty grew up in Chicagoland where he met and married Judy before both had graduated from college. They've raised a son and a daughter to young adulthood and have a second daughter in high school. Joe plays and records with and without his band "Joe Getty & The Dead Flowers" and plays golf whenever he can.
Connect With Armstrong & Getty
Text: 415-295-KFTC (5382)
Armstrong & Getty newshound Marshall Phillips was once a baby-DJ on our AM --- back in the day when it was 920 KDES (and we had double-digit ratings). The KDES call letters are long gone, but 920 is back and better than ever --- and you can hear Marshall every morning from 5am-10am on Real Talk KGX - 920 AM and 99.1 FM.
Click the image to see all the hits from 52 years ago... the Summer of '67 --- the best year for pop music ever, in our humble opinion....
Jack Armstrong and Joe Getty launched an early version of The Armstrong & Getty Show in Wichita, KS in 1992. But, they're not in Kansas anymore, Dorothy. A & G has grown to become one of the most successful morning shows in the West. If you've visited or lived in LA, San Francisco, Sacramento or San Diego, you're probably already familiar with Armstrong & Getty. And now you can enjoy their spirited exchanges every morning on The New 99.1FM and 920AM KGX