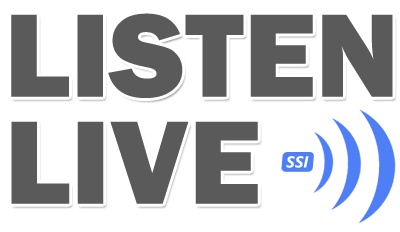 Real News. From Real Talk 99.1FM and 920AM KGX.
Don't settle for anything less. The New 99.1FM KGX news is independent of any network or chain. That means none of the bias or slant on the news you've had to put up with from CBS, ABC or even FOX news. Our news presenters don't get in the way of the stories they're covering. It's not about them and their six-figure salaries and egos --- it's about telling you what's happening now, in a clear, concise, un-varnished approach.
More News, More Often
Nobody gives you more news every hour than 99.1FM KGX. We've got you covered with two news breaks every hour, and whenever Breaking News happens. Mornings, we have even more news, more often during The Glenn Beck Show. What's going on... is on right now... on The New 99.1FM KGX.
Meet the KGX Real News Team.
Steve Kastenbaum
Senior Correspondent & NY Bureau Chief, proud native Brooklynite. Steve started his news career at 1010-WINS in New Yawk, and has covered Ferguson, Bridge Gate and a host of breaking news stories.
Bob Costantini
Bob's reported for Fox, NBC, Tribune and CNN. He's covered the White House, Capitol Hill, Supreme Court and was at the White House when Bill Clinton made his finger-wagging denial about Monica Lewinsky.
Jim Roope
Jim's reported in the Los Angeles market for years at storied stations such as KABC, KFWB and KNX. He's won 12 Golden Mic and three Peabody Awards for excellence in journalism, but who's counting?
Christopher Cruise
Cruise anchors the morning news at 99.1 KGX. He's also a features writer and voice talent, with a wealth of knowledge about credit scoring, news writing, mortgage loans and the Vietnam War.
Chas Henry
A combat-decorated veteran of the Gulf War, Chas graduated with honors from USC. His news assignments have taken him to more than 30 nations on five continents. He's reported from Iraq, Afghanistan and Qatar.
Michael Toscano
Toscano is a well-regarded and seasoned news veteran. An interview with the casting director of Veep landed him a cameo appearance on the HBO show as the King of Jordan.
John Trout
Trout has worked nearly every job in radio, including on-air host, newscaster, sales manager, and program director. His radio stops include Indianapolis, Virginia Beach, Pittsburgh, PA and Washington DC.
Weekdays, from 6-10am, KGX gives you local news, at the top and bottom of every hour. Covering Palm Springs and the other eight cities in our valley, we'll keep you up to date with the latest that the morning paper may have missed.
When you hear local news, at the top and bottom of every hour, you know it's Real Talk KGX.
Listen for local news at the top and bottom of every hour, weekday mornings during The Glenn Beck Show, only on the New 99.1 FM and 920AM, Real Talk KGX.
John Trout gets your day started, with a 1-hour block of News, Sports, Weather and Business News, each weekday from 5-6am on Real Talk KGX.