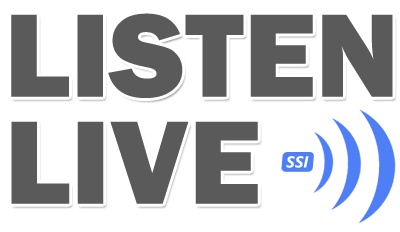 THINK! America, with Terry Gilberg, 7-9am, Sundays on The New 99.1FM and 920AM KGX
Smart, funny, and plugged in–Terry Gilberg is a journalist-turned-talk host who thrives on big issues and controversy. For over 25 years, Terry has worked in film, television, TV News, and radio.
Terry is known for her ability to take complex matters and translate them into lay-speak for the Everyman. There isn't a current event she won't tackle on the air with thoughtful, engaging insights and welcoming commentary.
Tune in to hear Terry and her guests' take on the hot issues of the week, every Sunday morning from 7-9am on The New 99.1FM and 920AM KGX.
Meet The Press, with Chuck Todd - 9-10am, Sundays on The New 99.1FM and 920AM KGX
Yes, you could sit in front of the Tee-Vee on Sunday Morning and watch Chuck Todd's excellent Meet The Press... but, that would require you to sit in front of the Tee-Vee on a Sunday Morning. We know you're busy, on the go, and are out-and-about in the Coachella Valley on Sundays, so we're feeding the audio from Meet The Press Sunday mornings from 9-10am on The New 99.1FM and 920AM KGX.
Hear the quips and soundbites that will be featured on talk shows throughout the rest of the week, in context, on Meet The Press. If it's Sunday; it's Meet The Press. Now part of the all-new line-up on The New 99.1FM and 920AM KGX.
Beyond The Beltway, with Bruce Dumont - 4-6pm, Sundays on The New 99.1FM and 920AM KGX.
Beyond the Beltway with Bruce DuMont is a live weekly two-hour nationally-syndicated radio program from Chicago that takes America's political pulse, and provides a fresh and balanced perspective of national politics. Since 1980, Beyond the Beltway has provided a robust and free-spirited discussion of the major political issues of the day. The national radio program is produced every Sunday night at the studios of the Museum of Broadcast Communications in Chicago.
Join Bruce live on the air by calling 1-800-723-8289, or email brucedumont@museum.tv
Joey English, Saturdays 9am-12noon on KGX. Click here for Joey's page.
Kim Komando, Saturdays 12n-3pm on KGX. Click here for Kim's page.
Handel on the Law, Saturday afternoons 3-6pm on KGX. Click here for Handel's page.
The Carey Brothers are back on 920AM (and 99.1 FM)! On The House has been on the radio for nearly 30 years. Each week you'll hear great tips, tricks & hacks for building, fixing or updating your home. James Carey lives part time in the Coachella Valley, so a lot of his advice is rooted in understanding the unique aspects of home ownership in the desert. You can call in your questions to the show anytime at 800-737-2474. Listen each Sunday morning from 10am-12noon to On The House, on the radio: The New 99.1 FM and 920AM Real Talk KGX. And, listen every day, throughout the week for The Carey Brothers' one-minute On The House tip for your daily life hack.
Grape Encounters radio; Your Weekly Connection to the People, Places and Products That Make Wine So Much Fun! Saturdays 6-7pm on KGX. Your host, David Wilson says, "We want the show to be fun and interesting. I'm not a wine snob and I'm not fond of pretentiousness in general. Wine and the culture that surrounds it is fun. Tasting rooms don't need to feel like public libraries. Our show celebrates the joy of wine and all the fun that drinking it seems to stimulate!". Pop a cork (or twist-off, if you so choose), and tune in this Saturday on KGX.
Hosted by well-known Coachella Valley realtor John Sloan from John Sloan Real Estate Group in La Quinta, Palm Springs Real Estate Buzz, is an insightful talk show conversing about all things related to home ownership. Covering the entire Valley area, the program highlights local businesses with "how-to-tips" from financial advisers to gardeners, real estate photographers to appraisals and beyond. The 30-minute show culminates with a noted individual working in the real estate business today. Palm Springs Real Estate Buzz is produced each week at Broadcast Center and airs Saturday mornings from 8:00 - 8:30am on The New 99.1FM and 920AM KGX. Call the show 24/7 with your question or comment at 760-394-6680. Miss an episode of the show? You'll find the most-recent shows archived in the KGX On Demand section of our Mobile App, in the Apple iTunes Podcast store (search: "KGX"), or you can listen on-line to the most-recent shows on Soundcloud by clicking here.
Come along on a journey into the world of antiques and collectibles in the Coachella Valley each week on KGX. Your tour guide for Adventures in Antiques is host Mike Rivkin, owner of Antique Galleries of Palm Springs. In this fast-paced half-hour show, Mike helps you navigate through what's hot, and what's not. He'll discuss some of the more unusual items he's come across over the years, recent items and additions at his store, and tips on finding, buying, and selling antiques and collectibles in our valley. Join us for Adventures in Antiques, Saturday mornings from 8:30 - 9:00am on KGX. And you'll always find the latest episode of his weekly show on the KGX On Demand page in our mobile app or by clicking here.