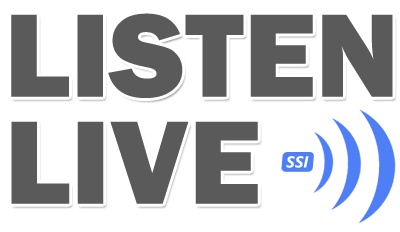 Do you know more than your kids do? More importantly, do you know what it's like to be a student today? It's not like it was when we were kids.
Join Palm Springs Unified School District's Coordinator of Communications Joan Boiko to learn more about what's happening in and around our school campuses with guests from the District as well as community partners. You Learn Something New Every Day; Sundays at 6:30 AM, on Real Talk KGX.
Meet The Press, with Chuck Todd - 9-10am, Sundays on The New 99.1FM and 920AM KGX
Yes, you could sit in front of the Tee-Vee on Sunday Morning and watch Chuck Todd's excellent Meet The Press... but, that would require you to sit in front of the Tee-Vee on a Sunday Morning. We know you're busy, on the go, and are out-and-about in the Coachella Valley on Sundays, so we're feeding the audio from Meet The Press Sunday mornings from 9-10am on The New 99.1FM and 920AM KGX.
Hear the quips and soundbites that will be featured on talk shows throughout the rest of the week, in context, on Meet The Press. If it's Sunday; it's Meet The Press. Now part of the all-new line-up on The New 99.1FM and 920AM KGX.
Joey English, Saturdays 9am-12noon on KGX. Click here for Joey's page.
Kim Komando, Saturdays 12n-3pm on KGX. Click here for Kim's page.
Handel on the Law, Saturday afternoons 3-6pm on KGX. Click here for Handel's page.
On The House with The Carey Brothers, Sundays 10am-12n on KGX. Click here for their page.
Grape Encounters radio; Your Weekly Connection to the People, Places and Products That Make Wine So Much Fun! Saturdays 6-7pm on KGX. Your host, David Wilson says, "We want the show to be fun and interesting. I'm not a wine snob and I'm not fond of pretentiousness in general. Wine and the culture that surrounds it is fun. Tasting rooms don't need to feel like public libraries. Our show celebrates the joy of wine and all the fun that drinking it seems to stimulate!". Pop a cork (or twist-off, if you so choose), and tune in this Saturday on KGX.
The Walter Sterling Show is different. Sometimes it's good. Walter was the youngest New York City talk show host in history. He hosted a show on WXLO FM at the age of 20. Sterling was the youngest Executive Vice President in the history of NBC. He was put in charge of the NBC FM stations at the age of 26.
Three years ago, CBS asked Sterling to host a talk show once again. Sterling on Sundays was launched.
Sterling on Sunday - Live Sundays from 7-12 Midnight on Real Talk KGX. Call the show 24/7, at 888-688-WALT
Under The Hood is the only automotive show on the radio in the desert. Join hosts Shannon, Russ & Chris for all things automotive. Under The Hood is the Desert's only talk show about cars. This fun, fast-paced show helps callers with questions on buying, selling and fixing their cars. This is no lame podcast pretending to be a radio show.
Call the show with your questions anytime at 866-594-4150. Under The Hood is on KGX Sundays from 12n-2pm. And listen for their daily Motor Medics feature where they tackle specific listener questions, weekdays on The New 99.1 FM and 920AM Real Talk KGX.