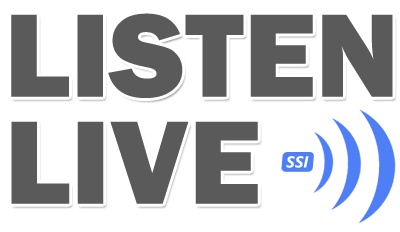 Unique Opportunity For A Sales Ninja
If you have a strong broadcast sales background and are tired of:
Being a cog in the corporate wheel of a debt-ridden group-owned radio station;
Living in a cold-weather market with nothing to do but work;
Having to sell so many stations you sometimes forget about one or two of them (oops…)
Then, we may have what you're looking for! Move to paradise and build your own sales team at locally owned, locally managed KGX and KWXY radio stations in Palm Springs, CA.
We're debt-free - we own our studios, offices and transmitter sites outright. With no debt or rent to pay, we're not teetering on the brink of bankruptcy every minute of the day. It allows us to have rate integrity and not bow to the whims and wishes of every advertiser demanding a free promotion or bonus spots with every buy. Instead, we can focus on building results for local advertisers in a thriving market that boasts an active, upwardly mobile population of Baby Boomer & Gen-X residents and visitors.
If you embrace the consultant sell and love helping clients meet their goals and objectives by making the phone ring or getting customers through the door with creative, timely, on-air and digital advertising, we should talk. If you're more of an order taker and spot-seller, please swipe left on this ad.
Our flexibility with these radio stations and our sales process also extends to compensation for this position. We can discuss any combination of the following options:
Draw against commission;
Salary with override / commission;
Commission with sweat equity opportunities;
Equity investment with salary/commission;
Medical, Dental / Eye care, 401k contribution, monthly vehicle allowance.
You'll have your pick of prime local and agency accounts, and hire another 2-3 sales reps to coach and mentor.
Learn more about the 9 cities that make up the Coachella Valley and what our valley offers from this Palm Springs Life magazine Visitors'Guide.
More about our radio stations…
Real Talk KGX / 99.1 FM & 920 AM Targeting 35-64. Conservative-leaning talk without the yelling and Bloviating Blowhards (no Rush or Hannity here); but rather Armstrong & Getty, Chad Benson, Chris Plante and Todd Schnitt.
Relaxing Music KWXY / 1340 AM - Coming soon to 92.3 FM Targeting 55+ listeners, KWXY has been The Sound of the Desert since 1964. Featuring a delightful blend of familiar instrumentals and vocal standards. Frank Sinatra, Sarah Vaughn and Tony Bennett, along with Herb Alpert, Henry Mancini and Burt Kaempfert.
Are you ready for the challenge? Send cover letter & resume to
Equal Opportunity Employer